This is a very short, simple, right of reply to this
developer post
made by Louis Landry after I suggested that there was an organisational business plan in place concerning GPL compliance that resembled a
puppet regime
. Such an adjective was an appropriate artistic metaphor, and it did it's job in getting the attention of those involved.
To put it simply, the person ultimately responsible for the monies going into Joomla! coffers is the perfect person to ask regarding the legal and financial accountability that comes with a change in policy direction.
It is entirely logical and rational to follow the money. Government bodies such as the
ACCC
in Australia regularly prosecute organisations for not honouring correct business practices, and if the
OSM Board
, with Elin Waring as it's current president, cannot give a straight answer as to how the monies regarding 'voluntary compliance' with the legal change in policy will be spent, then nobody can.
Simple, isn't it ? As for the record, I found Louis' whole take on it cute, but misdirected, so I'm not offended by his post. In that light, here's a cat for him.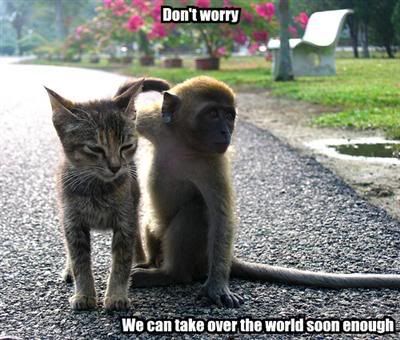 blog comments powered by

Disqus